APOLYTIKION OF SAINT NECTARIOS
The offspring of Silyvria* and the guardian of Aegina* the true friend of virtue who appeared in the last years. O Nectarios* we faithful honor you* as a godly servant of Christ, * for you pour forth healing* of every kind for those who piously cry out. * Glory to Christ who has glorified you; * Glory to Him who has shown wonders in you; * Glory to Him who works healing through you for all.
ΑΠΟΛΥΤΙΚΙΟΝ ΑΓΙΟΥ ΝΕΚΤΑΡΙΟΥ
Σηλυβρίας τὸν γόνον καὶ Αἰγίνης τὸν ἔφορον, τὸν ἐσχάτοις χρόνοις φανέντα ἀρετῆς φίλον γνήσιον, Νεκτάριον τιμήσωμεν πιστοί, ὡς ἔνθεον θεράποντα Χριστοῦ. Ἀναβλύζει γὰρ ἰάσεις παντοδαπὰς τοῖς εὐλαβῶς κραυγάζουσι : Δόξα τῷ σὲ δοξάσαντι Χριστῷ, δόξα τῷ σὲ θαυμαστώσαντι, δόξα τῷ ἐνεργούντι διὰ σοῦ πᾶσιν ἰάματα.
Dormition of the Most Holy Theotokos and Ever Virgin Mary
<![if !vml]>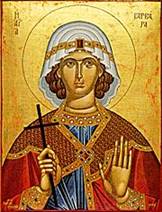 <![endif]>
Concerning the Dormition of the Theotokos, this is what the Church has received from ancient times from the tradition of the Fathers. When the time drew nigh that our Savior was well-pleased to take His Mother to Himself, He declared unto her through an Angel that three days hence, He would translate her from this temporal life to eternity and bliss. On hearing this, she went up with haste to the Mount of Olives, where she prayed continuously. Giving thanks to God, she returned to her house and prepared whatever was necessary for her burial. While these things were taking place, clouds caught up the Apostles from the ends of the earth, where each one happened to be preaching, and brought them at once to the house of the Mother of God, who informed them of the cause of their sudden gathering. As a mother, she consoled them in their affliction as was meet, and then raised her hands to Heaven and prayed for the peace of the world. She blessed the Apostles, and, reclining upon her bed with seemliness, gave up her all-holy spirit into the hands of her Son and God.
With reverence and many lights, and chanting burial hymns, the Apostles took up that God-receiving body and brought it to the sepulcher, while the Angels from Heaven chanted with them, and sent forth her who is higher than the Cherubim. But one Jew, moved by malice, audaciously stretched forth his hand upon the bed and immediately received from divine judgment the wages of his audacity. Those daring hands were severed by an invisible blow. But when he repented and asked forgiveness, his hands were restored. When they had reached the place called Gethsemane, they buried there with honor the all-immaculate body of the Theotokos, which was the source of Life. But on the third day after the burial, when they were eating together, and raised up the artos (bread) in Jesus' Name, as was their custom, the Theotokos appeared in the air, saying "Rejoice" to them. From this they learned concerning the bodily translation of the Theotokos into the Heavens.
These things have the Church received from the traditions of the Fathers, who have composed many hymns out of reverence, to the glory of the Mother of our God (see Oct. 3 and 4).
Special Announcement:
<![if !supportLists]>· <![endif]>Open Registration for Sunday Religious School and Greek School. Classes start on September, 2019 until May 2020. Please contact: Mrs. Rebecca Lawdis at 909-367– 6651. The location is at the back of the property in the last modular buildings.
<![if !supportLists]>· <![endif]>We need volunteer teachers for our Sunday School Program for September, 2019 up to May, 2020. If interested please or contact Peter Klentos at 714-466-0356 or send him email at peter.klentos@sbcglobal.net.
<![if !supportLists]>· <![endif]>If someone wants to sponsor the coffee hour, there is a sign-up sheet in the Hall. Please write legibly your name next to the date you want to sponsor
<![if !supportLists]>· <![endif]>We need oil (Extra Virgin Olive Oil) for the Church, please donate.
<![if !supportLists]>· <![endif]>Please notify us if someone in the member of the family or yourself is sick, so that we may offer healing prayer.
<![if !supportLists]>· <![endif]>We would like to remind all members of the Saint Nectarios Philoptochos Society that there will be no meeting for the rest of Summer (from June, July, and August, 2019). As usual, we go dark this summer.
<![if !supportLists]>· <![endif]> 
Our Greek Festival 2019
Donations Need
| | | | |
| --- | --- | --- | --- |
| Description | Amount | Description | Amount |
| White wine | $200.00 | Gyro | $6,000.00 |
| Red Wine | $300.00 | Top Sirloin (For Souvlakia) | $600.00 |
| Ouzo | $500.00 | Pork Souvlakia | $1,000.00 |
| Retsina | $500.00 | Posters and Flyers | $700.00 |
| Beer | $1,500.00 | Roads | $400.00 |
| Soda | $1,200.00 | Produce | $3,000.00 |
| Bottled Water | $300.00 | Raffle Ticket Printing | $1,000.00 |
| Ice | $650.00 | Greek Band | $4,000.00 |
| Paper Goods | $ 3,000,00 | Security | $1,800.00 |
| American Coffee | $200.00 | Church Bookstore | $3,000.00 |
| Greek Coffee | $200.00 | Tenting | $15,000.00 |
| Cooking Oil | $100.00 | Newspaper Advertising | $6,000.00 |
| Olive Oil | $200.00 | Grand Prize | $1,000.00 |
| Greek Olives | $100.00 | Second Prize | $500.00 |
| French Fries | $280.00 | Third Prize | $500.00 |
| Grated Parmesan Cheese | $100.00 | Postage Mailing Raffle Tickets | $750.00 |
| Butter | $500.00 | Sugar | $100.00 |
| Flour | $200.00 | Honey | $500.00 |
| Eggs | $200.00 | Oregano | $30.00 |
| Walnuts | $800.00 | Rice Uncle Bens | $150.00 |
| Spaghetti/Macaroni | $100.00 | Charcoal | $300.00 |
| Ground beef | $500.00 | Trash | $1,000.00 |
| Feta Cheese | $200.00 | Lamb | $1,200.00 |
| Green Beans | $100.00 | Radio/TV Ads | $2,500.00 |
| | | | |
<![if !vml]>
<![endif]>
WeShare
<![if !vml]>

<![endif]>Secure SSL/TLS Connection
Please Note:
You can donate an item or money to buy the item.
It is not necessary to cover the entire amount of any one item. You may make partial donations toward one (or several) categories.
Thank you for your generosity and sincere consideration and help!
<![if !vml]>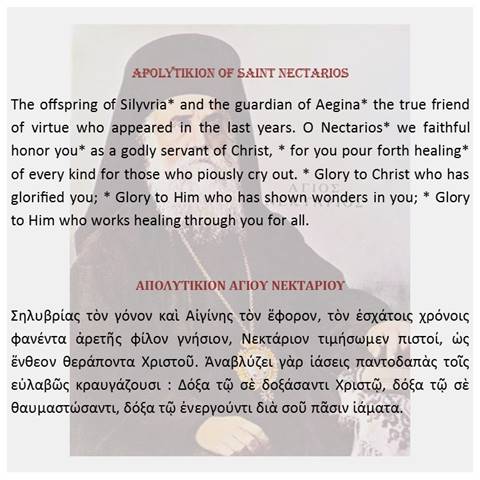 <![endif]>
<![if !vml]>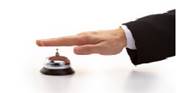 <![endif]>
<![if !vml]>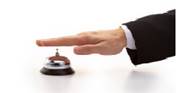 <![endif]>